Borana
Vila Velha, Brazil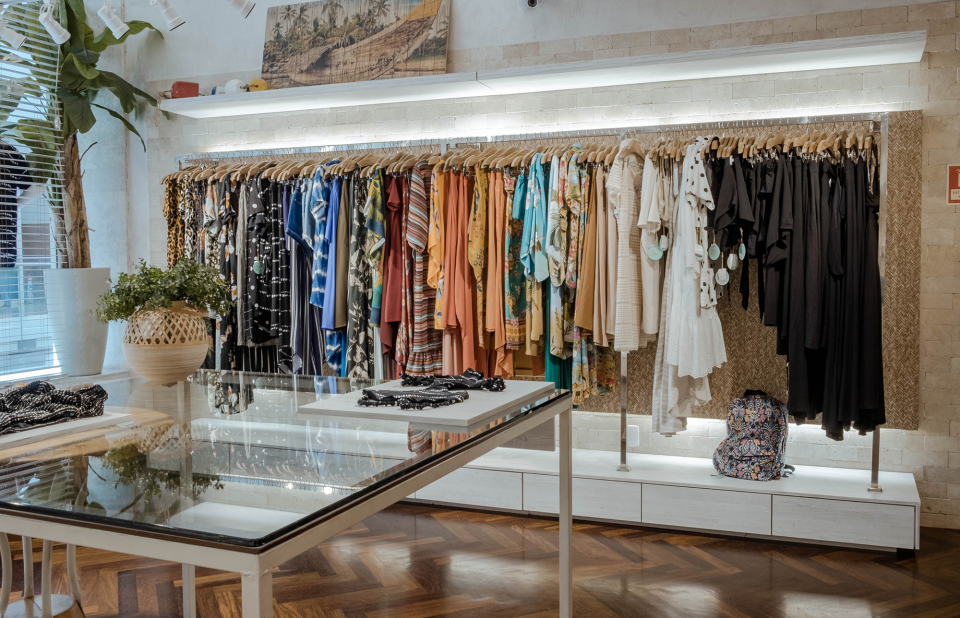 gender

Women
Main offer

Resortwear, Athleisurewear, Accessories, Sport
established

2017
sale area

60m²
Number of locations

114
BRAND OFFERING CATEGORY

Monobrand
price offering

Mid-Range
store mood

Functional, Contemporary / Design
boutique description
Step into the authentic, contemporary and exotic world of Borana, the brand and boutique located in the seaside city of Vila Velha – not far from the famous swimspot of Guarapari – in Brazil's southeastern state of Espírito Santo.
Born in 2010 from the creativity of stylist Patiara Aguiar, the beachwear brand Borana is noteworthy for its innovative yet comfortable style inspired by women who love nature, the beach, and travel. Asymmetric cuts, original prints, and a melange of textures – all without losing sight of the sensuality of Brazilian beachwear – have allowed Borana to conquer the hearts of local clientele and parade on the catwalks of São Paulo Fashion Week. In June 2017, a beachfront monobrand boutique opened in the heart of the Shopping Vila Velha mall. Designed by Studio Annex A, the space is a study in small details that transport shoppers to a tropical-chic environment.
WE LOVE the super-current concept that mixes modern and rustic aesthetics. The travertine marble walls are blended with soft lighting and woven straw screens that draw the eye to the products on display, while antiqued ceilings, natural wood furnishings, and herringbone parquet floors lend the space a warm aesthetic. Behind saloon-style doors four changing rooms can be found, complete with indirect lighting and strategically inclined mirrors to eliminate shadows and emphasize Brazilian curves. Today, Borana has three boutiques in Brazil and is distributed in France, Spain, Portugal, Japan, and Australia. Future projects include opening storefronts in Rio de Janeiro and Portugal.
main brands
Women
Resortwear: Borana
Athleisurewear: Borana
Accessories: Borana